OUR HAMMOCKS, BLANKETS AND HAMMOCK CHAIRS
Mexican hammock or mexican blanket from Icolori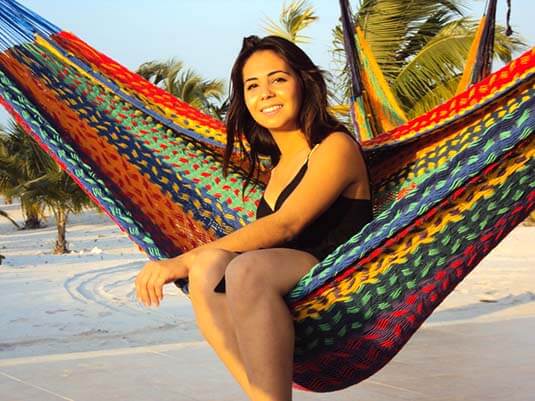 Buy your hammock or Mexican blanket at Icolori :
One of the largest sellers of Mexican hammocks and Mexican blankets in Europe.
Hundreds of handmade hammocks and Mexican blankets with photos on our site.
Selling on 5 sites (English, German, Italian, French and Dutch).
Any problems are solved without discussion.
Satisfied customers throughout Europe. See our customer reviews.
Mexican hammock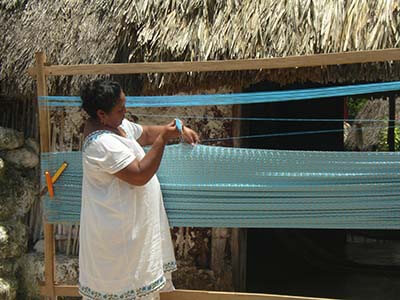 Maya hammock
This woven hammock is handmade by the Maya people on the Yucatan peninsula in Mexico. Each hammock is therefore unique in terms of colours and patterns. Imported directly by us. Please also see the report of our .
trip to the Maya's
.
No child labour
Weaving is often done as a sideline to the family income. Obviously, all hammocks are manufactured without child labour, and under good working conditions.
Sizes and colors
The hammocks are available as standard in 5 sizes. Each multi-coloured hammock is unique in terms in colour. In addition to multi-coloured hammocks, we also have all existing solid colours in our stock.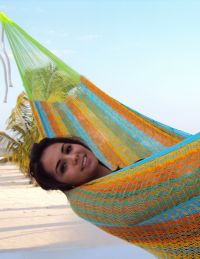 Comfortable
Because of their open structure these Mayan hammocks are very airy and with maximum support. It is not without reason that these hammocks have the reputation of being the most comfortable hammocks in the world.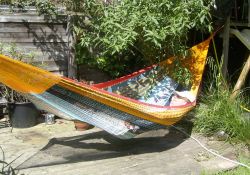 Rock solid
The laying part (bed) of this hammock is made of cotton. The suspension lines are of nylon for added strength The carrying capacity of this hammock is phenomenal due to its woven structure. For more info see our page